Marketing has become and continues to be more challenging every day. People are distracted, and attention spans are at an all-time low, making it more challenging to grab and keep people's attention. So, how do you get your business in front of your prospects, inform them and entertain them all in a short period of time? OH…AND…be able to afford it?
WideNet Marketing just completed a four-month beta on our Slow Burn Campaign, and the results were even better than expected. We are seeing double and triple the leads for our clients with more appointments scheduled and more revenue coming in the door.
Before we explain What the Slow Burn Campaign entails, Why it is so successful, and Actual testimonials of current Clients, Here are…

A Few Stats to Think About.
According to research, human attention span shrank by nearly a quarter between 2000 and 2015, and now experts say we focus less on a task or object than a goldfish. The human attention span was around 12 seconds. Now, it is less than 8.25 seconds (a goldfish is 9 seconds).
An average office worker will check their email inbox 30 times every hour (yes…every two minutes) and pick up their phones more than 1,500 times per week, amounting to 3 hours and 16 minutes daily.
The average viewed length of a single internet video is 2.7 minutes.
And that 59% of senior executives would prefer to watch a video than reading text where both were available.

---
Why So Important?
The research found that brand recall is significantly higher for video ads than other types of advertising, meaning that video ads aren't just more memorable but also better at getting the message through.
Want to learn more about Slow Burn Video Campaigns? 
Join us for a webinar on October 11th at 12:00 PM CST!
---
Our Slow Burn Campaign – Using Video Effectively and Efficiently.
Television advertising is one of the most popular ways to reach a large number of viewers at an extremely fast rate. People love to be entertained. While they are watching their favorite show/sporting event/news, you have their attention – BUT – it costs a fortune! 
We have a way to keep your business in front of your prospects for pennies compared to TV Commercials. Our Slow Burn Campaign uses the same concept of – while you have their attention, show them your product – But at a fraction of the price and with quicker, more reliable results. 
If you're not creating video and using it on every platform or communication channel, you're likely falling behind. At WideNet, we understand a solid video strategy can be pretty overwhelming; that is why we have our Slow Burn Campaign.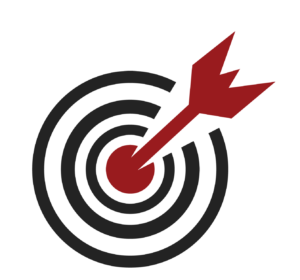 Define Your Target Audience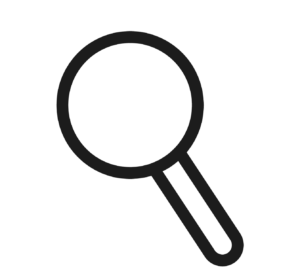 Narrow Down Target Audience Pain Points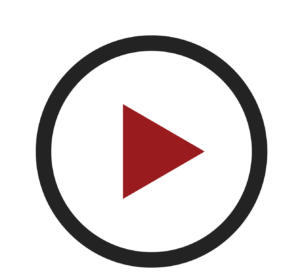 Produce Two Videos a Month Based on Your Target Audience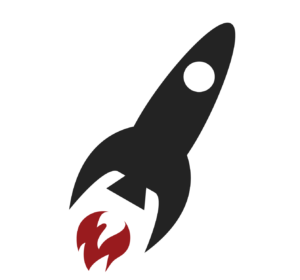 Set up locations, Lookalikes, and Interest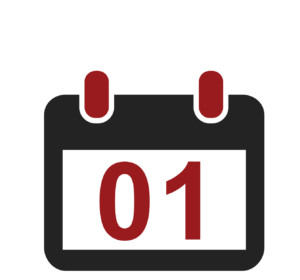 Set up a Promotional Calendar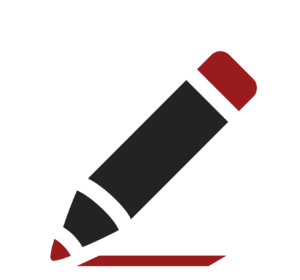 Write New Ads Every Month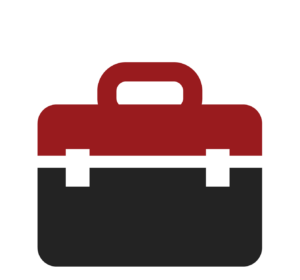 Set Up Facebook Business Manager for Video Thru Play Ad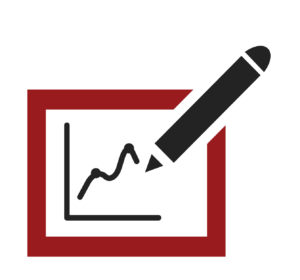 Provide Monthly Performance Reports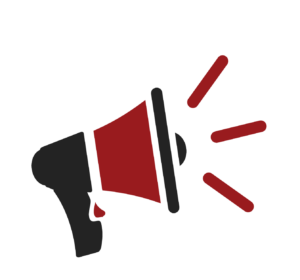 Design a Custom Audience for Future Promotions
Marketing is a science and constantly evolving with society. With this Campaign, we not only write and produce the ads, we also make sure we have science to back up how and why they will be successful.
---
Don't Just Take Our Word For It – Look at The Results
Since launching this new product just a few months ago, our clients have proven this Campaign not only works but exceeds expectations.
Beshears Tractor and Equipment, a WideNet client since 2016, is in the middle of a Slow Burn Campaign, and in only four months, the Slow Burn Campaign has increased their quote request by 6X. We have been working with Beshears for many years and have had the honor of designing their website, implementing social media, executing email marketing, and other marketing techniques. However, we have never seen these kinds of results in a short time.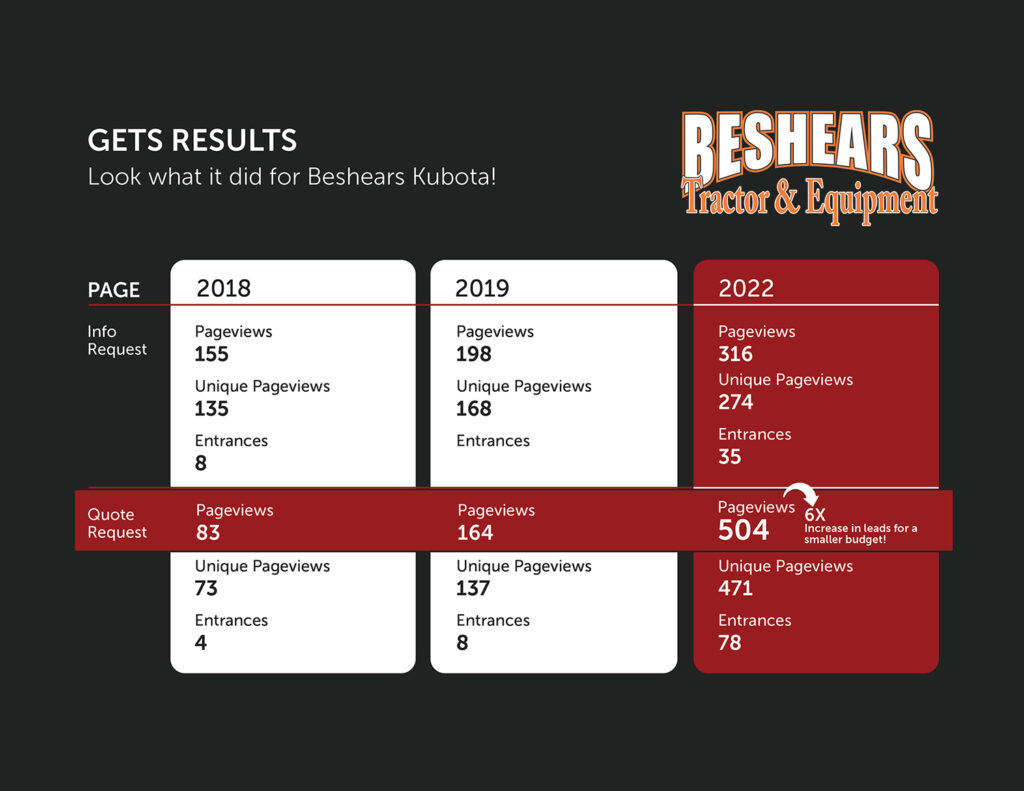 Beshears has been successful in growing their business and have had positive results using traditional marketing but not compared to the results of the Slow Burn Campaign and literally at a fraction of the cost. As you can see, in 2018 they had 83 page views, 2019 they had 164 page views and already in 2022 they have had 504 page views – meaning quote request!!
The numbers do not lie and we have other clients showing amazing results as well. Proving this campaign works! Reach out to us for more information. Let us explain exactly what makes this campaign so successful and why you need a Slow Burn Campaign to grow your business.
Click Here for more information on this product, pricing and more.
Want to learn more about Slow Burn Video Campaigns? 
Join us for a webinar on October 11th at 12:00 PM CST!