Weekly Digest
Updates on the latest tips, tricks, guides, and news each week.
---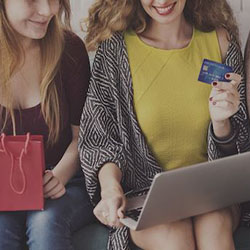 4 Ways to Turn Exceptional Customer Service into Long-Term Success
Brands must start going above and beyond if they want to build a long-term relationship with customers.
Time is running out: Engage those holiday stragglers
As December quickly approaches, brands need to think about their post-Black Friday tactics.
Google showing knowledge graph data in local panels
Google is merging the local panel and knowledge graph panels into one for some searches related to big companies with many local venues.
Top 5 Social Media Trends to Put Into Practice in 2018
The word "trend" can evoke feelings of fear and uncertainty for businesses. You want to stay ahead of the curve, but you don't want to waste time and money on something that isn't going to stick around.
---